Grease Consulting LLC was founded in 2005 in response to 30 years of observing private and public organizations, in both corporate and nonprofit settings, struggle to reduce friction, improve organization effectiveness, drive sales execution, and create value.
Grease Consulting observes that all companies seek a competitive edge. Such an edge leads to incremental sales and value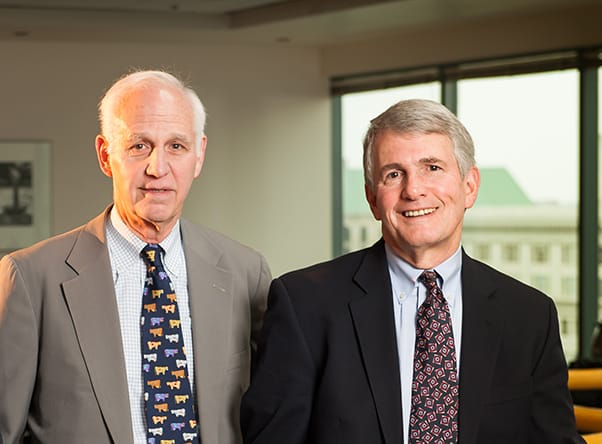 creation because it compels customers to acknowledge that doing business with Grease clients enables them to make more money than doing business with their competitors. Grease Consulting was formed to help our clients make this case again and again as part of their value proposition. Grease Consulting recognizes that company priorities differ because of different business models. The point of the spear is sustainable value creation, which derives from incremental profitable sales, which fall to the bottom line, as manifested by increasing net income, EBITDA, and shareholder equity.
Grease Consulting LLC consists of three managing principals: Graham Covington, Harry Turvey, and Robert Sommer. Since our backgrounds vary significantly, we bring a broad set of experiences, capabilities and instincts to client problems. We provide a continuum of Organization Effectiveness business advice from Business Strategy to Business Execution Planning to Organization Effectiveness to Sales Execution. Our focus with each of our clients is value creation. We are supported by a cadre of several contract associates who provide specific expertise.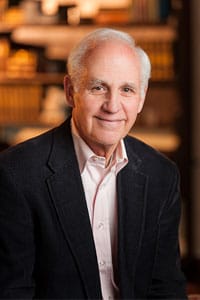 Prior to founding Grease Consulting in 2005, Covington's corporate career included the paper manufacturing industry where he was VP of Sales and Marketing at Boise Cascade Corporation, and earlier stints in the advertising business in New York. His business background has focused on the customer. Covington has led national direct and indirect sales organizations in the management of customer expectations and the seamless execution of business plans. He is an advocate of critical thinking and clear oral and written communications. Covington served as an officer in the US Naval Reserve.
As a social entrepreneur, he founded and directs Minds Matter of Portland, an academic mentoring organization that helps highly-motivated, low-income high school students attend college with financial aid. Covington's organizational governance experience includes serving as Board Chair with Portland Baroque Orchestra and on the boards of Outward Bound West, Neskowin Valley School and the Portland Racquet Club. Corporate board experience includes Danco Precision Machine and Portco Packaging. Covington holds an undergraduate degree from Williams College and an MBA from the University of California at Berkeley.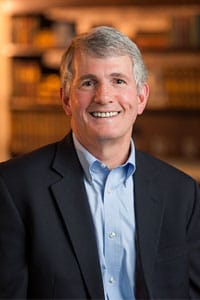 Turvey joined Grease Consulting in 2011 as a partner after more than 20 years in management consulting where he focused on providing high quality strategy and marketing assistance to younger or smaller firms (< $100 million in sales) primarily in manufacturing, distribution, and software. Harry continues his long-standing interest in finding pragmatic methods for delivering high-performance strategies within the multiple constraints of smaller clients and in solving the change leadership issues that always arise. Harry's earlier work experience included positions in chemical manufacturing, 
paper marketing, and medical office computer marketing, as well as two tours in software startups. His corporate governance experience includes serving on the Board of OrePac Building Materials and on the advisory board of Elastochem, Inc. Turvey holds BA and Master's degrees in chemical engineering from Rice University as well as an MBA from Stanford University.
In the 20+ years that I worked with Graham Covington, he consistently delivered meaningful results that created positive momentum for the organization. Graham established this track record by using well-designed questions to clarify issues and bring the topic at hand into sharp focus.
Terry L. Lock
Senior Vice President (Retired),
Boise Cascade Corporation
I have known Harry for more than 15 years and have worked with him in a variety of business situations, ranging from software to building materials. He has superb educational credentials that reflect an extraordinary intellect, and that makes him effective against almost any business challenge…
Roger L. Pringle
Founder, The Pringle Company